Imagine If You Were Able To Systemize Your Business Within The Upcoming 30 Days.
The No-Fluff, Step-By-Step Solution to Set Your Business on Autopilot
You wish to have a business that runs just like a perfectly oiled machine. The issue is, YOU are your organization's most valuable asset. I'd be willing to bet that you can relate with at least one of the 5 following scenarios:
➤   Tired from continuously putting out fires…
➤   Overwhelmed with all the shit that needs to be completed…
➤    Hate hearing or saying "Oh no, I Forgot!" – because tasks fall through your fingers…
➤    Stressed out… and let your personal life go down the toilet (Free time, holidays, training… etc.)…
➤    Angry you lose momentum… or a whole lot worse – stop making profit, when you devote to time off…
In case any of these events feel familiar for you, believe me. I understand.
I've talked with hundreds of business owners who experience this exactly the same way.
Not forgetting, that was me 7 years back.
Stressed, exhausted, and overwhelmed… but ready for a new chapter.
So yes, I know precisely what you're experiencing.
Today, I specialize in helping business owners & companies who are in this exact situation, take a quantum leap to another level.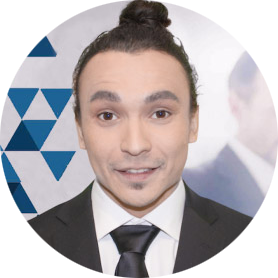 Krisna Negara
Escape The "Bottleneck" Problem...
Being a company owner doesn't feature a job description. I understand – it sucks occasionally.
If you're like most of the entrepreneurs I've worked with, you feel the responsibility of having everything on your shoulders.
The truth is, you'll never grow your company into something you truly want… if you're the only one who can make things happen.
So are you the "bottleneck" to your own development?
The way you answer the next ten questions will give you a fairly good viewpoint:
Have you got documented procedures (simple checklists) that employees can follow?
Have you got accountability set up to make sure projects are finished… and done the right way?
What occurs if your most significant employee takes off – does everything break apart?
In the event you get ill and cannot work for a week, will your business suffer?
Can you depend on people to do things correctly… or do you always have to check on their work?
Can you employ someone right from the street, and within a few days have them improving projects from a checklist of tasks?
Do you have outcomes that are consistent because you have a predictable way to work?
Have your employees ever neglected something significant, that cost you money or caused stress?
Does it feel like no one else in the organization is willing to take responsibility and think independently?
Are you willing to build systems that will help your business run by itself, but you don't know how to begin?
The time I needed to ask myself these things it didn't feel that good. But simultaneously it felt fantastic. It was like someone took the blindfold off… and I could see for the first time how to make everything better.
I knew I was able to create the success I truly desired, once I applied the missing piece of the puzzle. A system-based business.
A Business That Runs Like A Perfectly Oiled Machine
Imagine what your life would be like if…
Things run correctly without having to micromanage…
You're making good money…without spending every hour of each day on your business…
You wake up rested and confident, knowing that your organization

functions smoothly

with the systems you have set up…
People get shit done without your continuous attention or approval…
When a significant worker leaves, another person can take over the very next day without a pause (because everything is fully systemized & documented)…
You can forget about chaos and useless stress…
You may take time off whenever you want…
Your organization runs entirely and effectively without you!
Follow My Proven Way For Success
Don't know where to begin with creating systems that will help set your business on autopilot?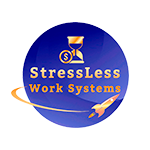 StressLess Work Systems is a 4 week "workshop" edition of my private systems consulting – made to take you from being your organization's most significant employee (a.k.a slave to your company), to an organization that runs like a perfectly oiled machine.
Through the StressLess Work Systems program I demonstrate you the clear-cut way to fully systemize your business within only 4 weeks.
By documenting and systemizing the processes for running your organization, you can have freedom from all those daily chores. And the best benefit is you don't even have to do it yourself!
What Will The Training Include?
4 weeks of terrific systems training to help you automate your business. I'll show you the clear-cut way to follow:
Week 1: The Rockefeller Systems Mindset
You cannot systemize your business without a strong groundwork to build on. You'll find out what flawless systems are like and how they work.
Week 2: The 80/20 Critical Processes
Identify the aspects to systemize first to see an instantaneous impact in your business… more time and money.
Week 3: Lightning Fast Systems
Build systems overnight. And the best benefit is you don't even have to do it yourself.
Week 4: Unbreakable Accountability
Now as you have systems, discover how to have people follow them every single time. No more having tasks fall through your fingers. A true, genuine system that holds your people accountable for you.
A Shameless Vow For Shameless Results.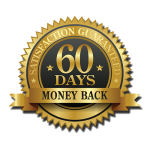 I stand by this course with a 100% money-back guarantee.
I've done everything within my ability to make this the most straightforward system-building course available.
I KNOW it works as it's the exact same proprietary system I have used for helping business owners just like you leverage their resources with systems of high ROI – creating shocking success and freedom once… twice… and so on. I know the coaching works, so I can take on this risk myself.
That's the reason I'm delivering you a TOTAL OF 60 DAYS to go through the implementation classes, apply the action steps I take you through, and see for yourself just how astonishing it feels to have the systems set up that provide you with the independence and revenue YOU deserve.
So…If you do not 2X the free time you have now, or 2X your profits – I ask you to send me an email and ask for a COMPLETE refund.
That's my bold word to you, for a program that creates bold results.
Ready To Build Your Dream?
My coaching is only for serious business owners and entrepreneurs.
Those who are all set for the missing portion…
…that will produce the freedom you deserve in the simplest and quickest way available.
Just remember that I have no idea if or when I will ever offer this another time, and in case I do, there's a high chance that the cost will be substantially more.
With that said…
If you're inspired by this opportunity, it's time to take action.
Yes, I Am Prepared To Systemize My Business!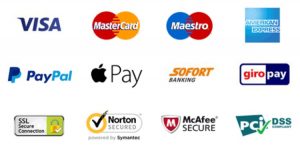 0% Complete
0/3 Steps
0% Complete
0/7 Steps
0% Complete
0/5 Steps
0% Complete
0/9 Steps
0% Complete
0/5 Steps
0% Complete
0/6 Steps
0% Complete
0/11 Steps
When questions come up, don't hesitate to send me an email at service@krisnan.com. Remember, now is the time to make a choice.
Enrollment to StressLess Work Systems is now open…
…and it closes soon.
So decide to automate your business, and I'll see you inside the Stress-Less Work Systems course!
Frequently Asked Questions
Have questions about StressLess Work Systems? I decided to go through the most common questions below. If for any reason you've still got a question that was not answered, feel free to send and email to my support team at service@krisnan.com.
Yes, I Am Ready To Systemize My Business!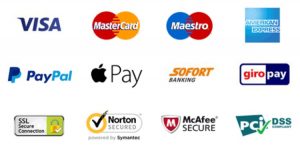 Terms and Conditions | Privacy Policy
This site is not a part of the Facebook website or Facebook Inc. Additionally, this site is not endorsed by
Facebook in any way. FACEBOOK is a trademark of FACEBOOK, Inc.
Copyright © KrisnaN Education.  All Rights Reserved.
IMPORTANT: Earnings and Legal Disclaimers
We don't believe in get-rich-quick programs. We believe in hard work, adding value and serving others. And that's what our programs are designed to help you do. As stated by law, we can not and do not make any guarantees about your own ability to get results or earn any money with our ideas, information, programs or strategies. We don't know you and, besides, your results in life are up to you. Agreed? We're here to help by giving you our greatest strategies to move you forward, faster. However, nothing on this page or any of our websites or emails is a promise or guarantee of future earnings. Any financial numbers referenced here, or on any of our sites or emails, are simply estimates or projections or past results, and should not be considered exact, actual or as a promise of potential earnings – all numbers are illustrative only. If you have questions, email service@krisnan.com. Thanks for stopping by. Until next time, remember: You're closer than you think.